Welcome to the HLSA of Austin
Upcoming Events
6:00PM - 9:00PM Thu 6 Feb 2020 ( Timezone: Central )

Please join the HLSA of Austin, the Harvard Club of Austin and Adam Hootnick, Harvard and HLS alum and filmmaker, for a screening of his acclaimed films Judging Jewell and Son of the Congo, followed by a Q&A. Open bar at 6pm, screening at 7pm, Q&A at 8:40
Expand your network
Join the only official HLS Alumni LinkedIn Network
With 3,600+ alumni, Harvard Law School Alumni is the fasted growing and only official and secure HLS Alumni group on LinkedIn (open to alumni from HLS degree granting or equivalent programs, students, and current faculty). Join Today!
SCOTUS Bar Swearing-In Ceremony
June 8, 2020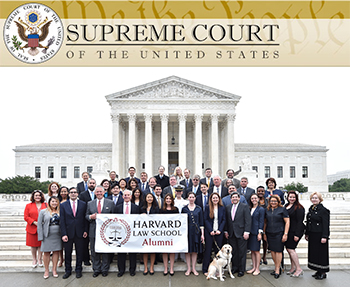 On June 10, 2019 - 46 HLS alumni participated in the Law School's sixth annual group admission to the Bar of the Supreme Court of the United States.
Registration
for the June 8, 2020 Swearing-in Ceremony is now open.
Request your space today!
Amicus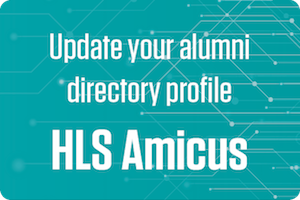 HLS Amicus is a community building tool, featuring an alumni directory, with advanced search and messaging capabilities.